Mass Schedule
OUR LADY OF GRACE PARISH

---

SUNDAY MASSES*
 1st Sunday of the Month**

 Sat

4:30 PM

Our Lady of Mercy Church

 Sun

9:30 AM

Corpus Christi Church

 Sun

5:30 PM

Corpus Christi Church

2nd thru Last Sunday of the Month

Sat

4:30 PM

Corpus Christi Church

Sun

9:30 AM

Our Lady of Mercy Church

Sun

5:30 PM

Corpus Christi Church

---

WEEKDAY MASSES
Tue.
8:30 AM

Corpus Christi Church

Wed.
8:30 AM

Our Lady of Mercy Church

 Funerals will replace weekday Masses  
*Except Patronal Feast Day Celebration weekends.  Watch for announcements.
---
** A Saturday Mass Falling on the last day of a month is considered a 1st Sunday Mass.
| | |
| --- | --- |
| | REGIONAL MASS TIMES |
---

Queen of Martyrs Parish4134 Cedar Ridge RoadDayton OH 45414 
Sunday Mass
Sunday
11:00 AM
Weekday Mass
Thursday
   
8:30 AM
Funerals will replace weekday Masses
For more information visit http://www.qmdayton.org
upcoming events
Loading...Please wait.
Loading...Please wait.
Did you know your purchases can make a difference? AmazonSmile donates to Our Lady of Grace Parish when you do your holiday shopping at smile.amazon.com/ch/47-1989360
Our Lady of Mercy School

July 2018
Dear Parishioners of Our Lady of Grace:
There is before us a difficult choice:
"Between a rock and a hard place"
"Pick your poison"
"Lesser of two evils"
"Between the devil and the deep blue sea"
These phrases refer to situations like our parish finds itself. Two options, neither of which is ideal.
Our numbers are falling – people and income. The tenant in our school has vacated the building causing a $150,000 change in our budget – a negative change. Keeping the building vacant is one very bad option.
Do we continue to maintain two churches while attendance is minimal for even one of them? Or, do we sell one of them even though it is where we, our family and friends, have worshipped, where we were wedded, baptized, educated and from where we expect to be buried?
Our lay leadership, in the form of the parish council and finance committee, with the support and approval of the pastor have decided that an unrelenting effort must be made to re-rent the school building, even if it means we must sell some or all of the "Mercy" campus. Our previous tenant, before the sponsorship problem that caused the State of Ohio to rescind their charter, had discussed purchasing the property rather than relocating. They needed more space and owning is significantly less expensive than leasing. In all likelihood, any new tenant will want the same.
The property is currently being marketed by Joe Dierkers, a parish member and a member of the finance committee. Joe has been a commercial realtor for over 45 years. He has handled our real estate sales and leasing needs for the last 15 years. His marketing efforts include both statewide and national elements. The property is listed in several on-line web sites such as MLS and LoopNet.
We don't know where this will lead or how soon we may be faced with a decision, or whether that decision will be pleasant or painful. When that time comes, your pastor, the lay leadership, the membership, as well as the Archdiocese will be consulted.
Thank you.
Sincerely,
Our Lady of Grace Parish Council and Finance Committee
Our Lady of Mercy School Building for Lease
STEAM Academy has served children and their
families in our neighborhood for several years.
Their lease has ended and there is no new tenant
for the school building at the Our Lady of Mercy site. 
If  you know of any interested parties or have any ideas
for the use of the building, please contact Joe Dierkers at 414-0313.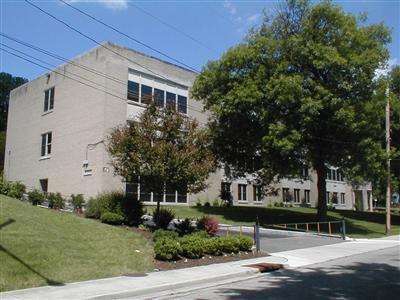 Our Lady of Mercy School Building
545 Odlin Ave.
Dayton, Ohio 45405
(937) 274-2107
SPIRITAN PARISHES IN DAYTON - OHIO
SPIRITAN PARISHES IN DAYTON - OHIO

The Spiritans began working in Ohio (Fr. Steurer in Troy, St Patrick's, 1872, and Fr. Ott in Piqua, St Boniface, with 5 mission stations, 1873) even before the arrival of their 1st Provincial (Fr. Strub in 1874).
- In 1928, they took over the ministry to the African Americans in Cincinnati (St. John the Baptist Church). That same year, the Archbishop asked them to take care of the growing African American Community in Dayton.
- Since then, the Spiritans have dedicated their ministry among African American Catholics and all who joined, and they still are continuing ministering among urban and rural parishes.
- At the moment they serve 8 parishes: Corpus Christi, Our Lady of Mercy, St. Benedict the Moor, St. Mary, Queen of Martyrs, Dayton, St. Augustine, Germantown, St. Mary, Camden, and Visitation, Eaton, striving to be a light that shines to brighten the life of the people they serve in the Archdiocese of Most Rev. Dennis Marion Schnurr.
Jean-Michel Gelmetti
Welcome Home Mass
Welcome Home Mass
Prayer, community, social justice, closeness to Jesus, fellowship, return to our Catholic home. These are just some words and phrases that describe the blessings shared at the Sunday evening Mass.
What started out as "the Sunday evening" Mass has taken on new meanings and new names since the first Mass on April 27, 2017. "Welcome home" because several persons in the pews have come back to Our Lady of Grace (OLOG) after being away for a variety of reasons. "Come as you are" and "Take Back Sundays" because we encourage people to attend Sunday Mass no matter what their spiritual state or how long it's been since they were last at Mass. "Social justice" because the homilies and petitions promote social justice, as do some of our activities after and between Masses. On two occasions, we packed bag lunches for men living in a group home for those recovering from substance abuse. Several members donate their time for the Tuesday meals served at Corpus Christi. We write to our Congress people to advocate for immigrants and diverse populations.
The weekly Mass at 5:30 P.M. on Sundays at Corpus Christi grew out of ideas from the OLOG strategic planning sessions during the summer of 2016. The goal of this Mass was to attract persons who stopped attending Mass to come back to OLOG and back to the Catholic Church. One target group was young adults, persons between 25 - 40, who may have stopped attending Sunday Mass.
A group of OLOG parishioners and young adults prayerfully came together weekly at Corpus Christi during the Fall of 2016. We discussed our vision for the Sunday evening Mass: who we hoped to attract; how we planned to make the Mass welcoming. We knew we wanted food and socializing afterwards. Different persons led each weekly discussion with prayer. We created a community that placed Jesus in the center.
Our group included teachers of Catholic education, social workers, and members of the Marianist volunteer group called Pulse. Go to https://www.marianist.com/PULSE to learn more about how these young adults are evangelizing their Catholic faith to those living in Dayton.
Our group was blessed to connect with Fr. Ted Cassidy, a Marianist priest who is part of a community of priests and brothers at UD. Fr. Ted attended some of our weekly meetings and celebrated Mass for us the week before we opened the doors to others. He prayed with us about how we wanted to celebrate the Mass. We all agreed we wanted the congregation to stay physically close, so we all stay in the pews on the same side of the church and upfront. The priest and server also sit close to the congregation. We wanted to welcome people as they came to church and we started each Mass with a welcoming and a description of our goal to invite others and to serve others. We end each Mass with an invitation to join us for light snacks and conversation. We have even extended the social to local craft pubs after Mass.
Anthony Davis, on piano, and Kevin O'Neil, guitar, lead us in singing progressive and traditional songs. Several people have joined them as cantors and all of us add our voices. Sitting close together and close to Anthony and Kevin seem to make the sung prayers that much stronger.
Two other priests, Fr. Tom Schroer, Marianist and pastor at Our Lady of Apostles, and Fr. Stephen Dos Santos, vocation director for the Precious Blood, alternate with Fr. Ted to say the Mass. All three priests engage the congregation in reflection, sometimes even asking us to share our reflections with those sitting next to us. During the consecration, we are invited to come up to the altar and join a circle around the priest. We add our own petitions during the intentions.
Here are some comments shared from participants on why they enjoy attending this Mass:
• I like the social justice message of the Sunday evening Mass: the homilies, the intentions, the announcements, the discussions - all focus on how we can make social changes.
• I love the reverence, the spirituality, community spirit, the music (thanks Anthony and Kevin), nice mix of traditional and contemporary Christian music, sitting together, the homilies, the sharing afterwards, gathering around the altar making it feel more intimate, personal, communal and profound.
• I sense that the Mass can be a support for all in the city who want to live in Dayton and keep finding ways to work for its development.
• What do I love about 5:30 mass: getting God in my spirit? We worship from the beginning to the end. The church is quiet before Mass, so each person can prepare themselves to celebrate the Lord. This is important. We are coming to see and speak with the Lord. We all sit together, which is what a family does. We all SING! Sing once, you pray twice! The lectors communicate God's words and every priest who has celebrated with us is excellent at connecting those dots of each scripture and our daily lives, how to apply what we have heard, to our lives. Giving our own petitions out loud is wonderful. Joining at the "Table" with the priest is like joining the Bridegroom for the Banquet. It's like a retreat every week! Our musicians are doing a fantastic job. We are most appreciative of them. Christmas was GREAT! Ending with a social each week is good, but not everyone can or does stay. I have enjoyed the socials very much, especially that the Priests for the evening always join in with the socializing! It is just a Blessing to have this time together. I pray that the Lord allows us to continue to grow and Learn of Him.
There are about 80 different people who have attended this Mass, with the average number around 30. We have had several persons traveling through Dayton who found out about the Mass through "Mass Times" applications on their phones. These visitors always comment on the welcoming and deep spirituality they feel during the Mass.
We meet monthly to discuss ways to encourage more persons to attend this Mass. We know it takes time and that new relationships with Jesus take time to grow. We have advertised this Mass in The Other Paper, in other parish bulletins, at Theology on Tap, and on Facebook. We recently placed 100 flyers at the Our Lady of Grace Fish Fry announcing all of the Masses in our Region.
We prayerfully place the evangelization of this Mass in God's hands.
5:30 P.M. Sunday Evening Mass at Corpus Christi
5:30 P.M. Sunday Evening Mass at Corpus Christi
Everyone is welcome to attend. We especially hope that young adults from our parish and the Dayton area will be encouraged to attend.  Fr. Ted Cassidy, a Marianist priest, will be presiding over most of the Masses.   If you would like to participate in the Sunday evening services as a Eucharistic Minister, Server, Lector, Petition writer, Greeter, or Choir member, please contact our Parish office 937 274-2107 ext 100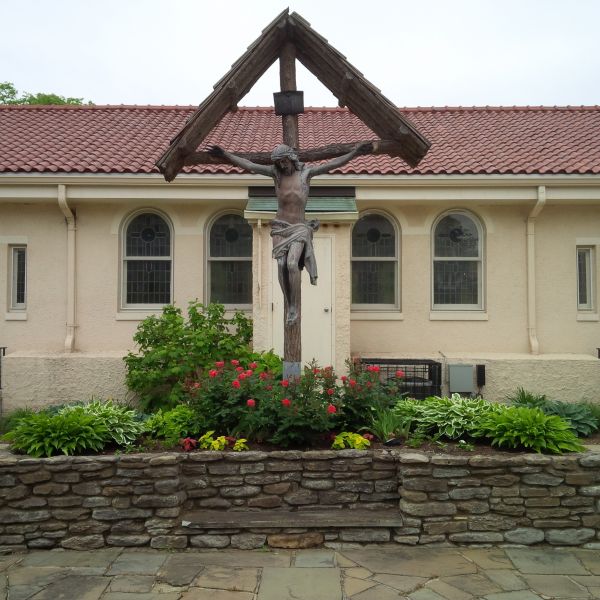 Assumption Food Pantry Joins CSSMV
For 49 years the Assumption Food Pantry has been a part of many lives: those who have received a helping hand when in need and those who have volunteered with love and dedication. It is with mixed feelings that we are no longer operating independently at the former Assumption Church site.
By God's glory our sorrows are always transformed to new life.  Tuesday, March 1, 2016, marked a new beginning as we partner with the Catholic Social Services of the Miami Valley (CSSMV) Food Pantry.  This partnership allows us to provide expanded services and resources to the Assumption Food Pantry clients. Cindy Rogerson will continue serving our brothers and sisters in need on-site at the CSSMV location, 922 West Riverview Avenue, and she will keep us up to date with news and information.
We would like to express our great appreciation to all who have volunteered their time and talent, and given monetary or food donations over the past 49 years.  Our Lady of Grace Parish is committed to the success of this new partnership and we pray that you will continue to help us support this vital community resource as you have in the past.  We will continue to provide food chests at each worship site for donations of staples and food pantry donation envelopes, and we encourage continued volunteerism at CSSMV.
Our Lady of Grace is possible because of those who give of their Time, Talent and Treasure.
Click here for more information about the CSSMV Food Pantry Website